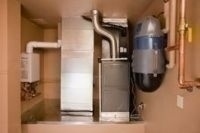 The Alliance to Save Energy urges American consumers to give themselves the gift of energy efficiency this holiday season—and reap the benefits when they file their 2011 federal tax returns—by taking advantage of tax credits for energy efficiency home improvements. The tax credits of up to $500 are set to expire on December 31, and Congress may not renew them for 2012.
"The outlook for renewal of federal energy efficiency tax incentives is uncertain at best," stated Alliance President Kateri Callahan, "so we encourage homeowners to complete those upgrades before the ball drops in Times Square at midnight on New Year's Eve.
"Making efficiency improvements this year will lower home energy bills and improve home comfort for years to come, while also reducing 2011 federal income tax bills," Callahan added. "Energy efficiency is truly the gift that keeps on giving!"
The specific home improvements that qualify for tax credits fall into a number of categories:
• Exterior windows, skylights and storm windows.
• Insulation, exterior doors, roofs, storm doors and products to seal air leaks such as caulking, weather stripping and foam sealants.
• Highly-efficient heating and cooling equipment, including central air conditioners, heat pumps, furnaces, boilers, water heaters and biomass (e.g. corn) stoves.
• Each product category also must meet specific energy efficiency requirements, which are spelled out on the Alliance's tax credits web page.
• Percentage and/or dollar limits on particular energy-efficient upgrades include:
• 10% of the cost of insulation and sealing materials, exterior doors and roofs.
• 10% of the cost, up to $200, of exterior windows or skylights.
• Up to $300 for electric heat pump water heaters, electric heat pumps, central air conditioners, biomass stoves and natural gas, propane or oil water heaters.
• Up to $50 for advanced main air circulating fans.
• Up to $150 for natural gas, propane or oil furnace or hot water boilers.
And to see what energy efficiency can do in your home, check out the Alliance's home energy tips videos produced with energyNOW!
For more information, visit http://www.ase.org/.
County Properties, 25 years of brokerage experience, trust and a Member of the local Better Business Bureau! We offer free counseling in real estate regarding; home values and information on options of selling vs. Foreclosure.
Click here to get loan informationbefore the rates go up. To get started on viewing homes, condos, investment properties, pre-foreclosures, bank owned foreclosures (REO's) or thinking of selling your property, please contact me today for free counseling at (619) 540-5811.
New Pro-Property Search. We will setup a customized search for you by our professional REALTOR® Team. Sit back relax and shop at home! We will make changes to your Pro-Property Search any time you like, just let us know. Have fun!
By the way…if you know of someone who would appreciate the level of service in real estate we provide, please call me or have them go to www.CountyProperties.net/ and I'll be happy to follow up and take great care of them.
San Diego County                                                            For Riverside County, Click Here
[iframe http://realestatelistings.1parkplace.com/47042/Sandicor/search 780 2100]