I am posting this blog to help find Kieth who is my second cousin.
Arnie Levine the Broker for County Properties. Anyone wanting to donate to the reward fund contact Jeffery Goldberg his brother by email at [email protected]
Posted: Feb 28, 2012 9:19 PM PST Updated: Feb 29, 2012 7:03 AM PST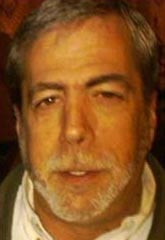 Keith Goldberg was last seen Jan. 31.
LAS VEGAS (FOX5) –
It's been four weeks since a Las Vegas cab driver disappeared. The man's family is offering a reward in hopes of finding him.
"You read about it in the paper or you see it on TV all the time, but you never think it could affect you," said Jeff Goldberg.
Jeff Goldberg's younger brother, Keith Goldberg, was last seen Jan. 31. Jeff Goldberg and sister, Jodi Goldberg, said they traveled from the East Coast to Las Vegas looking for answers.
"It would be so much easier if we knew what had happened to him," said Jodi Goldberg. "Now, we're all assuming, speculating, thinking the worst, hoping for the best."
This morning, the Goldbergs met with detectives from the Las Vegas Metropolitan Police Department. The Goldbergs said police showed them the last known imagine of their 54-year-old brother.
The Goldbergs said police found their brother's 2009 silver Toyota Corolla near Sahara Avenue and Las Vegas Boulevard. Keith Goldberg wasn't in the car.
Jeff Goldberg didn't want to comment on what condition the car was found in and would only say that police asked them for DNA samples today.
"Every day, I'm home and tears are coming to my eyes because I can't imagine what happened to him," Jeff Goldberg said. "My mother's 80 years old. She needs some closure, and we need some closure.
The Goldberg's quest for answers has led them to launch a media campaign, setting up a Twitter account – @findkeithg.
They raised the stakes Tuesday.
"If anybody finds Keith or Keith's body, they will get a $5,000 reward," the family said.
Keith Goldberg's family believes the reward could be key to bringing him home.
"I want to have a burial for him," said Jeff Goldberg. He added that anyone wanting to donate to the reward fund contact him by email at [email protected].
Jodi Goldberg knows if they find answers, they might not be the ones she wants, but she says the worst case scenario would be never finding out what happened to her brother.
"You can't start a mourning process when you're in this state of limbo," she said.

Copyright 2012 KVVU (KVVU Broadcasting Corporation).  All rights reserved..