BACK ON THE MARKET- 9868 ESTRELLA DR. Mount Helix/Spring Valley CA 91977
Ready for a great deal, room for ADU 2nd home. Contact us before it sells. If your thinking of selling we have clients who will do a cash offer and close escrow according to your timeline fast or long term.
These homes pre market before put in MLS or 3rd part online sites.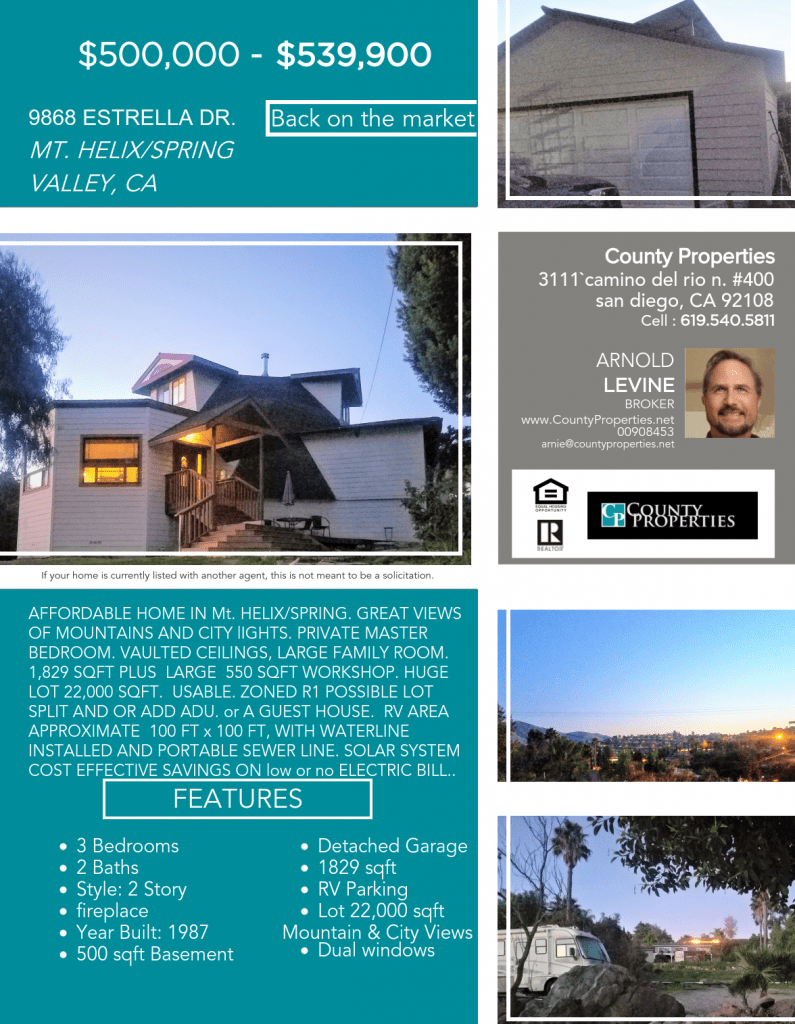 This home is subject to cancelation of current escrow. Subject to cancelation of existing escrow.
Pre-Market Listing 6352 Amber Lake,San Carlos,CA 92119 Please make appointment with us for a showing, do not disturb occupant.